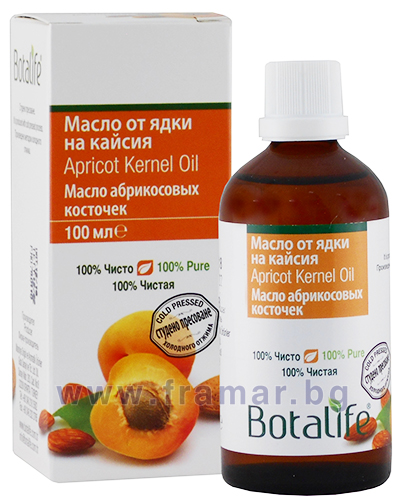 100% Pure Cold Pressed Apricot Kernel Oil
We use only Cold Pressed extraction methods when sourcing our Apricot Kernel Oil. The oil is highly potent and contains a large variety of complete vitamins and nutrients.
The Perfect Carrier Oil for Massages & Aromatherapy
Apricot Kernel Oil is mildly viscous and spreads evenly to enable sensation-filled massage experiences. The oil can also be combined with other essential oils to induce relaxation and calm. Apricot Kernel Oil is an ideal choice for massage therapists and aromatherapy.
Our Pure Apricot Kernel Oil:
100% pure and natural
Cold Pressed for maximum potency
Mild viscosity and non greasy
Will not clog pores and great for all skin types
Help nourish and hydrate the skin and hair
Rich in Vitamins E, B, C and A
Great base for mixing aromatherapy blends
Generous 100ml size in environmentally-friendly, glass packaging
Easy dispensing dropper for convenient application
SOFTENS FINE LINES: 100% Pure Apricot Oil is a rejuvenating natural oil that's ideal for softening fine lines and restoring a healthy glow to skin.
MOISTURIZES DRY HAIR/NON-GMO: Rich in essential fatty acids, this gentle oil has excellent restorative properties that promote soft, radiant hair and help to soothe dry skin.
NATURAL SKIN MOISTURIZER our Apricot Kernel Oil is easy to apply as it spreads on and penetrates deep into the skin. It soothes and nourishes the skin and once it is absorbed it provides moisturization throughout the day.
APRICOT OIL FOR HAIR loved by many people around the world for their hair care. When applied to the hair shafts, It helps to detangle hair. It promotes hair growth because of the nutrients in it, especially Vitamin E. It helps to achieve gorgeous shiny hair without any greasiness and it also softens the hair, so that they are more manageable and easily combed.
DILUTING ESSENTIAL OILS requires a carrier oil such as Apricot Oil , Coconut Oil , Sweet Almond Oil , Grapeseed Oil , etc.. Since essential oils are so potent, they must be diluted before being applied to the skin.
APRICOT KERNEL MASSAGE OIL this oil is one of the best carrier oils for massage. It penetrates nicely into the skin and also improves the delivery of essential oils and other herbal agents.
Apricot Oil is commonly used for:
– Moisturizing the Skin
– Promoting Gorgeous Shiny Hair
– Improving Facial Skin Tone
– Signs of Aging, Fine Lines and Wrinkles
– Reducing Puffiness Under the Eyes
– Fine Lines / Other Signs of Aging
Indications
improves fine wrinkles, anti aging, moisturizing, hair loss, dry skin, dry scalp, therapeutic massage oil
Ingredients
100% Pure Natural Cold Pressed Apricot Kernel Seed Oil
Directions
Suggested Use: As a body moisturizer, apply a few drops of 100% Pure Apricot Kernel Oil to the desired area and gently massage. For dry hair, place a couple drops into palm of your hand and work into hair strands. The apricot oil contained in this product is considered food grade.